I have an automation that notifies the customer every 90 days what their current status is and how many hours they have left in their plan.
Here is a screenshot of the automation...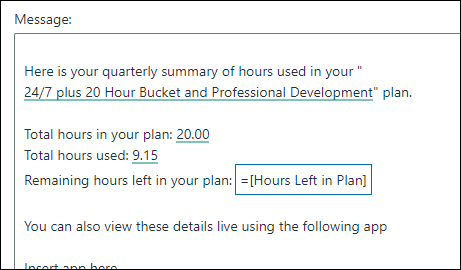 This scenario shown works great until they go over the hours in their plan and the output is a negative number...

Any thoughts?