Hi,
Can i develop an app with Honeycode with possibility to take and register photo on a form
Regards,
Tony
Hi @Tony-69c1,
Thank you for your post and welcome to the Honeycode Community!
Assuming you are using the new experience, you can add photos to a form by going into Edit Screen and selecting the form screen:

Then select an image field and uploading an image.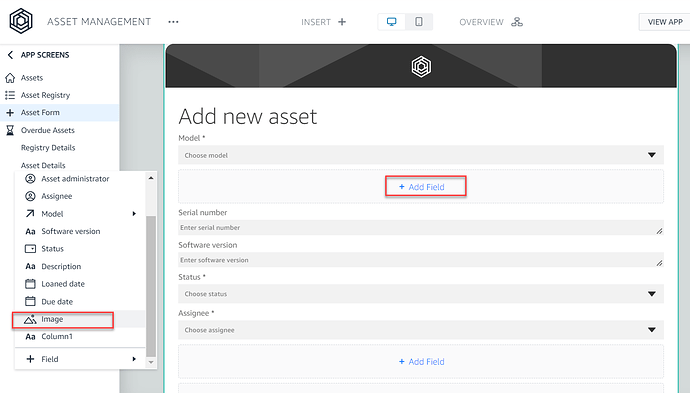 However, there is currently no way to open up your camera from the app.
I hope this helps!
Thank you,
Evelyn
Hi Evelyn,
I'll try to apply your solution.
Regards
Is there is a way to import data from classic table to new experience.
Hi @San,
Thank you for your question.
There's no feature that imports data from classic to the new experience. However, here are some resources related to exporting data via APIs:
Thank you,
Evelyn