This template is a lightweight request approval and tracking tool that allows you to manage employees' time off from work. This template utilizes multiple apps for distinct personas that require separate permissions models.
Getting started
Click here or select the Time-Off Reporting template when creating a new workbook.
App screenshots
Employee app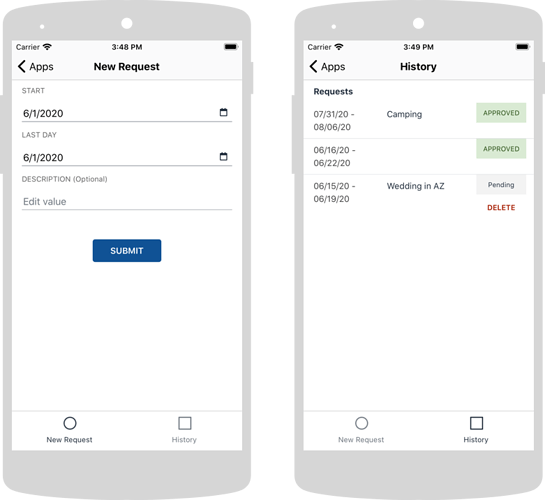 Manager app
---
Data organization
Metadata table
The Status table specifies the different status options for time-off requests.
Data tables
The People table is used to manage the employee to manager relationship, to control permissions, to view requests, and to route requests to the manager.

The TimeOff table tracks all vacation requests and their approval statuses.
Builder Tip : Setting yourself as your own manager is a great way to test the app during development.
Was this article helpful?