Hi Aj and community,
I change copay to a picklist

And I remain the same formula to calculate patient pay

But it shows #value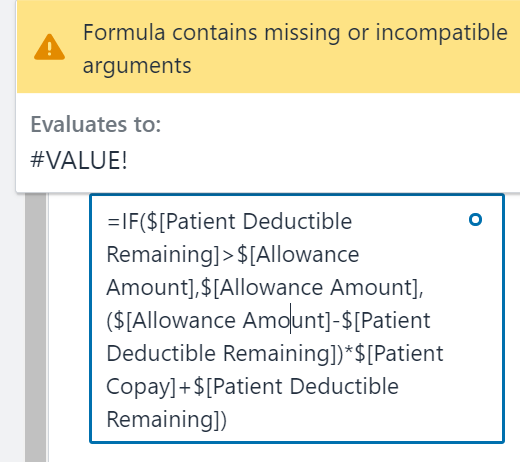 So my question is should I change anything if I want to use the % or number from picklist as part of the formula??
Does the question make sense?
Thank you!